Mostar, Bosnia and Herzegovina. Fifth Team meeting of the project "Explore Cross-Border Aquatic Biodiversity – EXChAngE" was held in Hotel Mostar on 1 July 2021.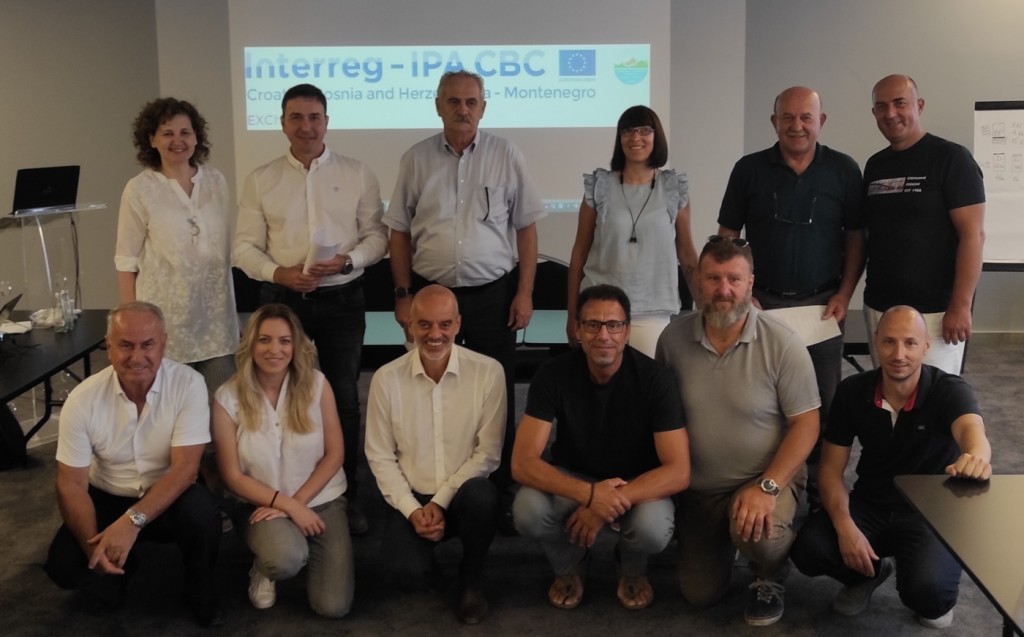 Representatives of the Project partners: University of Dubrovnik (Lead Partner), Tourist Organisation of Kotor (PP2, University of Montenegro, Institute of Marine Biology (PP3), Tourist Board of Herzegovina – Neretva Canton (PP4): WP Investment and trainings, and Public Company Hutovo Blato Nature Park, Čapljina (PP5) made an overview of implemented and planned activities.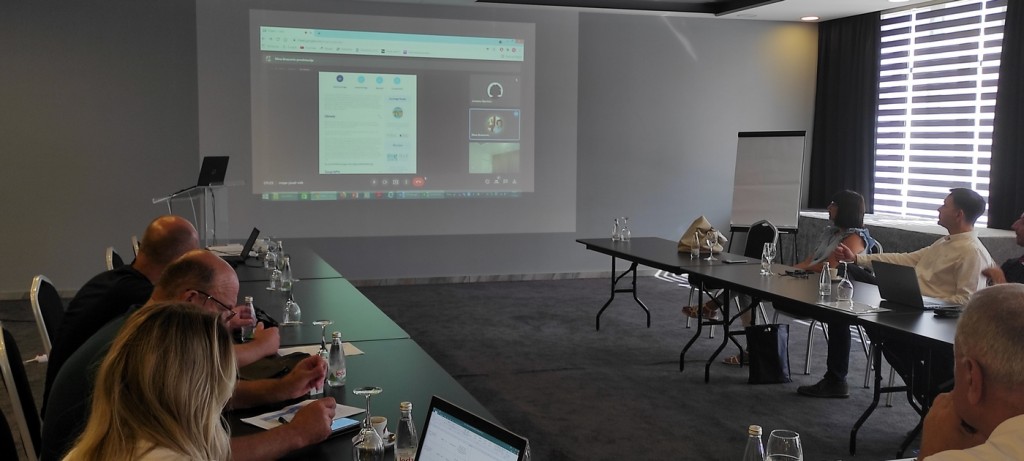 Bild Studio Ltd, Podgorica, Montenegro, delivered virtual presentation on e-guide Blue Pass.
Dr. Radoje Laušević presented system for issuing and control of the Blue Pass.
Dijana Bošnjak introduced Project partners with the plan of video clips production.
It was agreed to organize next training workshop "Adriatic Sea Biodiversity" in Dubrovnik, Croatia, on 30 September 2021. Target groups for that training are tur operators and tour guides from Dubrovnik region.
On the margins of the meeting, signatory ceremony of the Blue Pass Agreement was held. More in separate news.
After the meeting, participants visited Mostar Spa which will be reconstructed within the framework of the Project.