Tourist Board of Herzegovina-Neretva Canton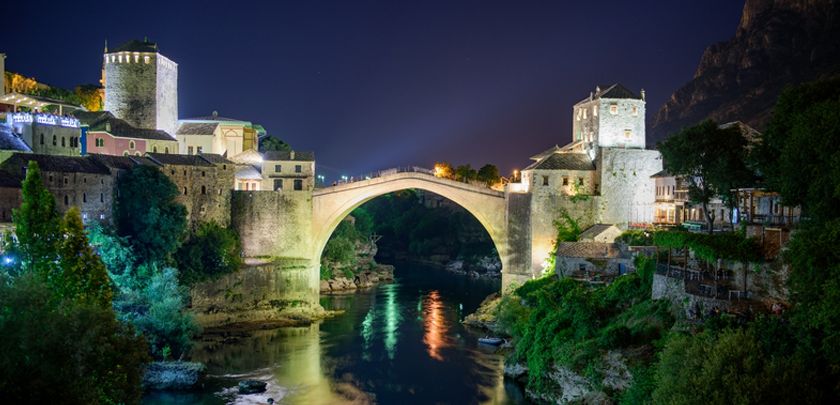 The Tourist Board of the Herzegovina-Neretva Canton (TB HNC) was founded in 2002 in order to create and improve the identity and reputation of tourism of the herzegovina – Neretva canton (HNC), planning and implementing a joint strategy and concept of its promotion, proposing and implementing promotional activities in the country and abroad, and raising the quality of the entire tourist offer of Herzegovina – Neretva Canton.
The aim of the TB HNC is to unify the total tourist offer of the canton, conduct market research for the needs of improving tourism in the HNC, develop and supervise all activities related to the promotion of the HNC tourist product, encourage and coordinate the work of all economic and other entities in tourism, establishes branches for one or more municipalities as needed,, cooperates with international tourism organizations, and is involved in various multinational and regional promotional tourism projects and programs.
The tourist resources of Herzegovina are primarily related to the cultural and historical heritage and the natural beauties of which these areas are rich. One of the most important motives for foreign and domestic tourists to visit tourist destinations in Herzegovina is the richness of cultural and historical monuments. In the first place is the Old Bridge and the city center in Mostar, Tekija with the famous Buna River spring in Blagaj, Radimlja in Stolac necropolis of 'stećak' tombstones, Villa Rustica in Mogorjelo near Čapljina, as well as monuments in Počitelj and Stolac. An important motive for the arrival of tourists is Medjugorje, with the Queen of Peace.
Natural beauties include beautiful mountain landscapes, clean mountain lakes (Boračko Lake), nature parks (Blidinje and Hutovo blato), rivers Neretva, Buna, Bregava, Trebižat, Vjeterenica cave and the part of the Adriatic coast in Neum.