Mostar, Bosnia and Herzegovina: New mobile application for Android and iOS platforms – EXChAngE Blue Pass e-guide was launched on the International Economic Fair Mostar 2022. With this guide users are discovering a part of the cross-border area Croatia – Bosnia and Herzegovina – Montenegro.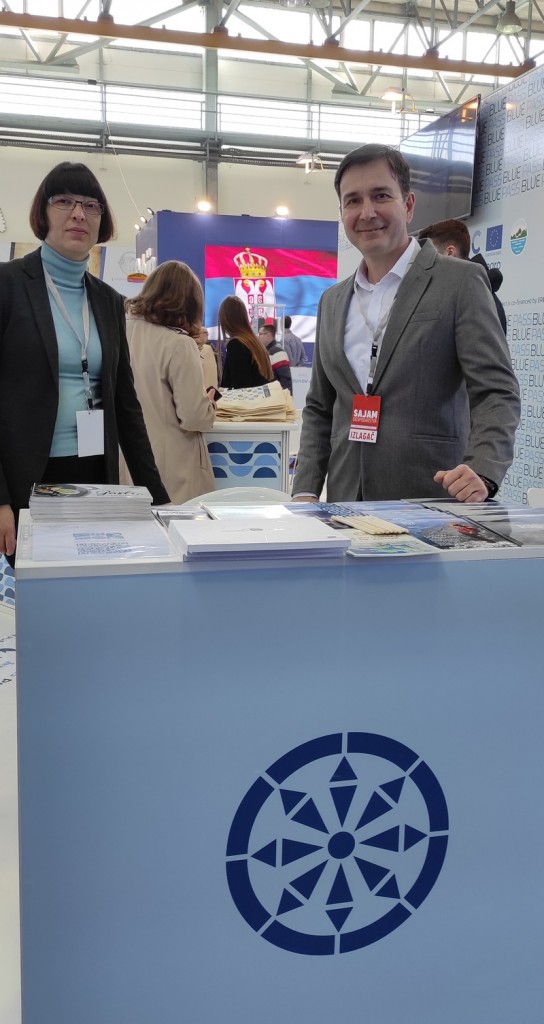 On this e-guide, Mr. Jovan Ristić, director of the Tourist Organization of Kotor, said: "It enables exploring cultural and natural heritage of the region, in particular cross-border aquatic biodiversity. For easy reading and navigation through the content, the guide is structured in sections – each dedicated to one thematic route: Dubrovnik and Aquarium (Croatia), Kotor and Aquarium Boka (Montenegro), Mostar Aqua Path, and Nature Park Hutovo Blato Aqua Path (Bosnia and Herzegovina)."
Each section of the EXChAngE Blue Pass e-guide has four chapters, presenting natural heritage, cultural heritage, one thematic route and transportation to the site. Chapters are structured into thematic topics, keeping as similar as possible outline across the guide.
To maximize the usefulness of this guide, all users are recommended to obtain a Blue Pass, a new touristic ticket which enables discounted visits of four mentioned thematic routes.
Launched guide and presented ticket are products of the project "Explore Cross-border Aquatic Biodiversity – EXChAngE", co-financed by ERDF and IPA II funds of the European Union through the programme Interreg IPA CBC Croatia – Bosnia and Herzegovina – Montenegro. EXChAngE project is implemented by five project partners: The University of Dubrovnik – Institute for Marine and Coastal Research, Tourist Organisation of Kotor, University of Montenegro – Institute of Marine Biology, Tourist Board of Herzegovina – Neretva Canton, and Public Company Hutovo Blato Nature Park, Čapljina. The Blue Pass ticket is available at all project partners.
About the Tourist Organization of Kotor: TO Kotor's main role is preservation, improvement, and promotion of authentic values of Kotor – one of the most charming and historical touristic sites of Montenegro.