Kotor, Montenegro. The Aquarium Boka is upgrading as part of a works contract financed by the EXChAngE project.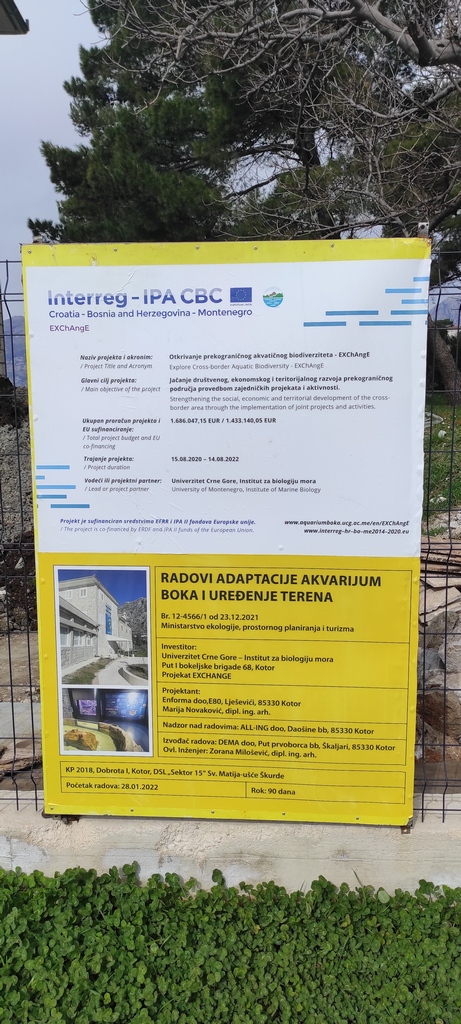 The Institute of Marine Biology contractor, Dema doo Kotor, is implementing complex works for the reconstruction and extension of Aquarium Boka, which includes the reconstruction of two rooms, building stone facade, and aquarium park. Works will improve Aquarium installations including thermal pumps for water heating and cooling. Works will refresh the splendor of the stone facade of the Radoničić Palace which was built at the beginning of the 19th century.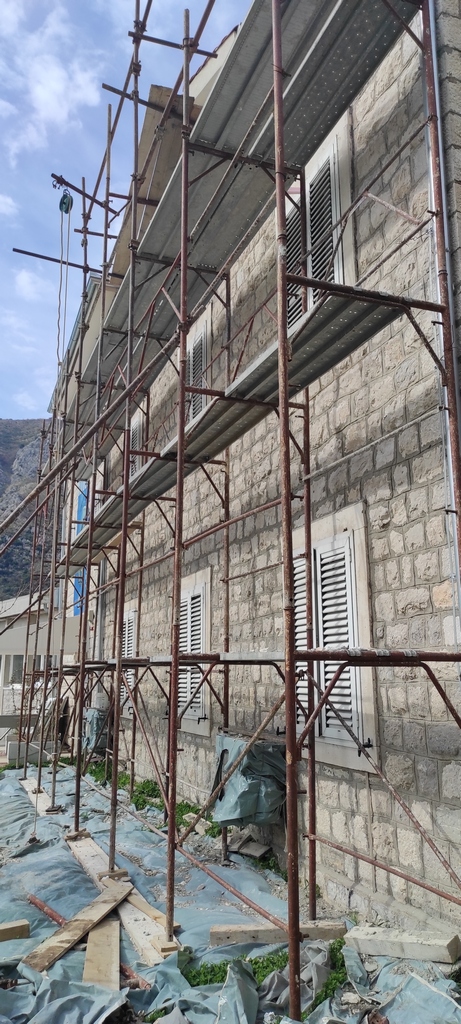 Two new exhibition pavilions will be installed in the park as part of the Aquarium outdoor exhibition.
The end of work is planned for the beginning of May 2022.