Mostar, Bosnia and Herzegovina. On the margins of the fifth Team meeting of the project "Explore Cross-Border Aquatic Biodiversity – EXChAngE", on 1 July 2021, a Signatory Ceremony of the Blue Pass Agreement was held.
EXChAngE deliverable is a new tourism product – Blue Pass, which will enable visits of new thematic routes with improved infrastructure: Dubrovnik and Aquarium (Croatia), Kotor and Aquarium Boka (Montenegro), Hutovo Blato Aqua Path, and Mostar Old Bridge and River Neretva (Bosnia and Herzegovina), and attracts more tourists in the area. By signing the Agreement, Project partners have entitled each other to sell the Blue Pass ticket and offer buyers of that ticket a discount on its products or services.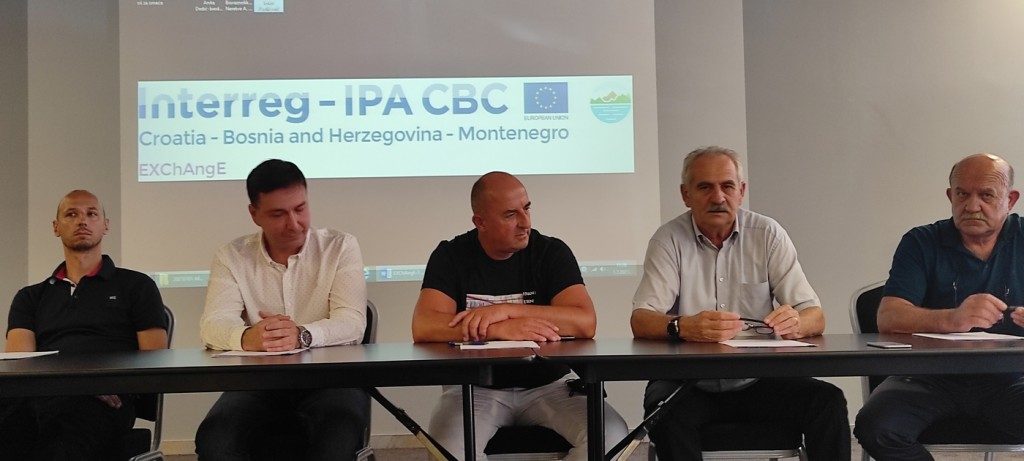 Representatives of the Project partners were speaking on the importance of the Blue Pass: Dr. Nenad Antolović, Head of the Institute for Marine and Coastal Research of the University of Dubrovnik (Lead Partner), Jovan Ristić, Director of the Tourist Organisation of Kotor (PP2), Dr. Aleksandar Joksimović, Director of the Institute of Marine Biology of the University of Montenegro (PP3), Ante Krešić, Director of the Tourist Board of Herzegovina – Neretva Canton (PP4), and Nikola Zovko, Director of the Public Company Hutovo Blato Nature Park, Čapljina (PP5).