Kotor. Montenegro. Four artists from the cross-border region Croatia-Bosna and Herzegovina-Montenegro, Valter Kožul, Mile Albijanić, Petar Martinović and Bosiljka Bakočević, presented their works on just opened exhibition "Water as inspiration" in the Gallery of Cultural Center "Nikola Djurković" in Kotor, Montenegro.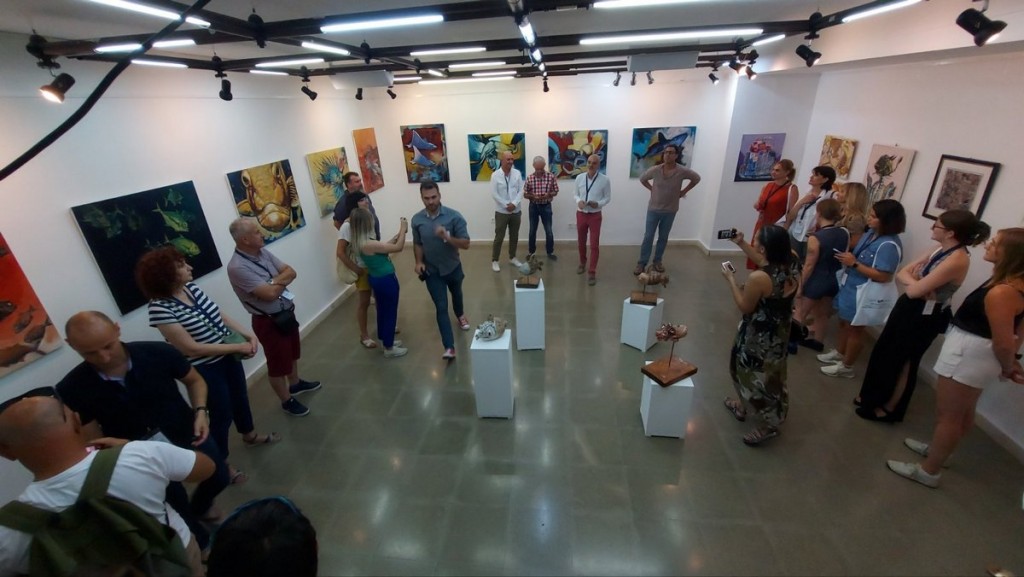 It is not just by the case that the second International Conference: Adriatic Biodiversity Protection – AdriBioPro2022, started with this exhibition opening. Water is essential for surviving of all organisms and water is the environment for all Adriatic Sea species. There is a harmony of form between many natural objects and water as most precious natural element. While the conference participants will discuss the water as the environment for organisms, the artists are presenting the water as their inspiration.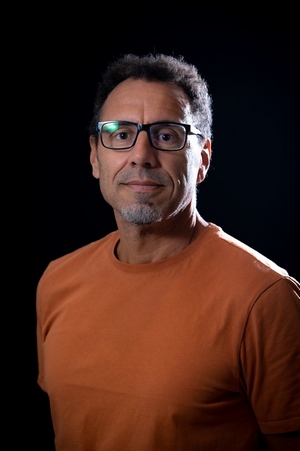 Valter Kožul was born in Dubrovnik, Croatia, in 1967. He has been painting since 1990. He works in acrylic and oil painting techniques and watercolours. The dominant motifs in painting work are the sea and the underwater world and the vedutas of Dubrovnik and its surroundings. He has exhibited at two solo and numerous group exhibitions in Croatia and abroad. He has been a member of the Dubrovnik Association of Fine Artists (DULU) since 1998 and has been president of the same one since 2015. From the time of membership start to the present day, he organizes and participates in the realization of exhibitions and art colonies. He works as a scientific advisor in a permanent position at the Institute for Marine and Coastal Research of the University of Dubrovnik. He lives and creates in Dubrovnik.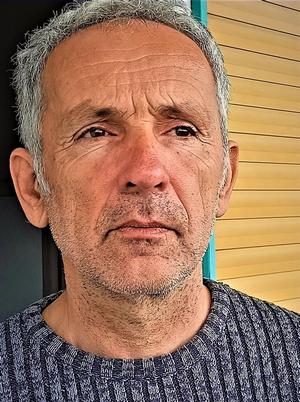 Mile Abijanić was born in 1963. He graduated from the Faculty of Philosophy in Nikšić, Montenegro, at pedagogical department, as an art teacher. He is engaged in painting, photography, video, and design. He had more than 30 collective and 26 solo exhibitions in the country and abroad.  He has exhibited in Sarajevo, Belgrade, Thessaloniki, Zrenjanin, Trebinje, Banja Luka, Nikšić, Kotor, Herceg Novi, Tivat, Budva, Podgorica, Petrovac and other cities. He lives and works in Kotor.
Petar Martinovic was born in in 1972 in Kotor, where he completed elementary and high school. He studied biology and sociology in Belgrade, Serbia, and from 1999 he is exclusively involved in ceramics.  In his work he relies on the technique of ceramics on the hand wheel and distortion of the acquired forms which he uses to build sculptures, combined with baking performed at temperatures of 1,250 C-1,280 C. In the work he uses icing prepared by his own recipes as well as commercial pigments and colors. The artist's preoccupation is organomorphic forms derived by merging basic geometric bodies obtained by twirling on the wheel as well as fishy forms in fusion with a human face.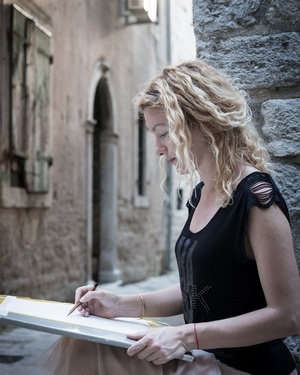 Bosiljka Bakočević is a visual artist from Montenegro. She graduated from the Faculty of Fine Arts, UoM, in Cetinje, under the tutorship of prof. Ratko Odalović, painting department. Her art is based on the research of ephemeral elements in watercolour painting with a special focus on light and water. Bosiljka's work was awarded with several awards, and she had the opportunity to show her work at prestigious events. She was selected by the Ministry of Culture of Montenegro to participate in the IPA project MONET and the art laboratory at the Ribezzo Archaeological Museum in Brindisi, Italy. She has been a member of the Society of Visual Artists of Montenegro since 2021. She had one solo exhibition and participated in numerous collective exhibitions in Montenegro and abroad.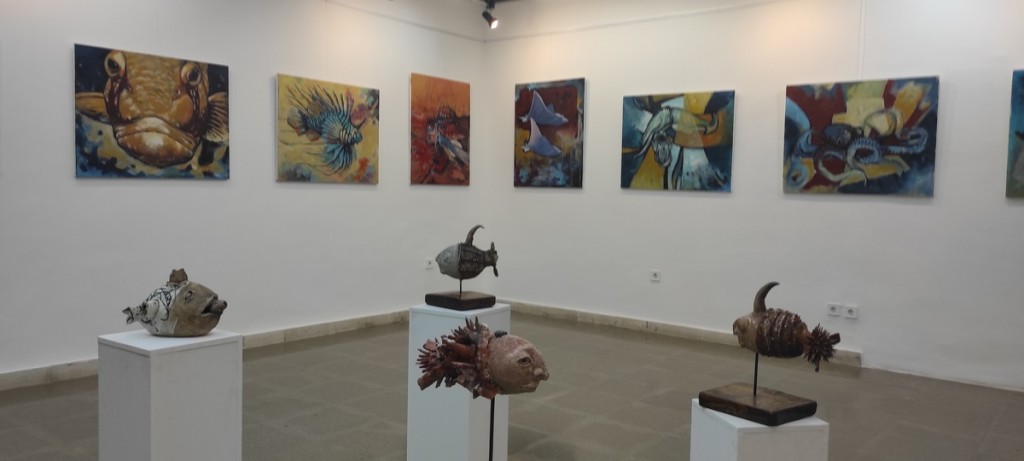 The Exhibition Water as inspiration is organized as event of the second International Conference: Adriatic Biodiversity Protection – AdriBioPro2022, supported by the project "Explore Cross-border Aquatic Biodiversity – EXChAngE" (co-financed by the European Unio's ERDF and IPA II funds). The exhibition is opened till 26th June.